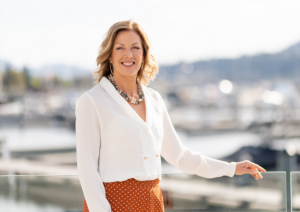 We have been hearing for a while that the Government is going to increase the Disability Employment Insurance (EI) Rules from a 15 week payment to 26 weeks. Effective December 18, 2022, the new 26-week payment will be in place.  There is a one week waiting period at the start of an employee's disability claim before disabled employees will start receiving benefits from EI.
What does this mean to you?  We are still waiting to hear from most of the Insurance Companies how they are going to handle this change.  Unfortunately, the Government has just given the Insurance Companies the final details on the program.  In the meantime, I have received feedback from Sun Life, Empire Life, Canada Life and Manulife.
Things to Consider:
If your Long Term Disability (LTD) benefit is covered through an insurance company, there is only a 5% reduction in cost to extend the LTD waiting period from 17 weeks to 26 weeks.
If you are self insuring your Short Term Disability (STD) benefit, this is going to cost you more money to pay the extended weeks.
Employees receive a benefit of 55% up to a maximum benefit of $650/week through EI. With an LTD program the benefit is normally 66 2/3% (or a graded schedule) of income and a higher maximum that is inclusive of the employee's entire income.
The EI benefit paid to employees is taxable. Most employees pay the premium with after tax dollars for their LTD benefit.  Which means, the benefit would be tax free to employees.
Another consideration is that insurance companies have programs in place that assist an employee through the disability process.  This can assist an employee, who is eligible to get back to work, to come back quicker.  EI would not have any of these programs in place.  The sooner there is an intervention in a disability claim the easier it is to get an employee back to work.  With the increase in Mental Health claims from 2018 to 2022 at 150%, this early intervention can be paramount in an employees health.
For Employees who do not have an LTD option, this is a considerable benefit for the employee as they navigate through a disability.
What is not changing?
The EI Premium Reduction Program (PRP) is not changing. This program allows employers with eligible short-term disability plans to pay lower EI premiums. The eligibility criteria are not changing; therefore, all plans that currently qualify for the premium reduction will remain eligible and are not required to make a change at this time.
The government has not specified a date for any PRP changes. We will keep you informed of any changes.
Insurance Companies Responses
Sun Life has responded and they have provided us with options.  You can continue to use the 16 or 17 week elimination period whether your plan is self insured or insured through the Insurance Company.  If you would like to follow the Government's new guidelines and increase your Elimination Period to 26 weeks, it will save you approximately 5% on your Long Term Disability (LTD) rates.
If you leave the elimination period at 16 or 17 weeks, there is a potential that the employee would receive both EI and the LTD benefit.  Sun Life recommends that the employee contact EI to confirm the impact.  AT this time, Sun Life will not offset the benefit paid to the employee by EI, however, EI might offset against the LTD benefits.
Empire Life has responded:
Leave their current STD and LTD plans unchanged. The EI sickness extension does not obligate plan sponsors to amend their STD and LTD plans to align with the new 26-week EI period.
Extend the STD period and LTD elimination period to match the new 26-week EI sickness benefit
Canada Life has responded:
New Quotes:
Standard virgin quote with LTD: Update this to 182 day waiting period
Any virgin quote that does not state a specific LTD waiting period will default to 182 days
Any virgin quote that does specify: we match their specifications if possible*
Standard STD / LTD combo when WP is not specified:
Manulife has responded;
Our position thus far is that we will not require any mandatory policy changes and will be reactive on a policy by policy basis once the specifics are understood.
Of course any of these positions can change over time.  This is just a starting point.
Contact Glendinning Insurance Services at (250) 764-0142, if you would like to review your Disability Benefit Program and how this change will affect your employees ,
we are your Trusted Advocates