Pamela Glendinning
Pamela Glendinning, was born in a small town in Saskatchewan and over the years has lived in Calgary, Vancouver and in Kelowna, BC since 1993.  These areas has allowed her to further her career in the Insurance Industry.  Living in Kelowna has provided an opportunity to pursue an energetic, action packed lifestyle.  Her enthusiasm for life comes through when working with her clients.
Owner operator of Glendinning Insurance Services, is offering specialized expertise in supporting corporations since 1985.  She has developed a clear and practised philosophy that is also demonstrated within her organization; we work for the client, not for the insurance company.  The client's best interest will always be of the utmost importance.  One of the greatest values provided to clients of Glendinning Insurance is direct support.  By being accessible and supportive of our client's goals and expectations, we remain the pivotal element in a team environment.  Glendinning Insurance Services actively works with their clients providing service, case consultation and products to many types of industries
Glendinning Insurance Services provides a full spectrum of insurance and financial needs.  We work with our clients to further enhance their portfolio by providing expertise on Employee Benefit Programs, Life Insurance, Living Benefits and Estate Planning services. We have developed excellent relationships with the major insurance carriers.  This enables us to identify the best insurance carrier for our client's unique needs by illustrating a variety of options that will result in the best management of your Insurance Portfolio.
Actively working in the insurance industry since 1985.

Extensive expertise with collective bargaining agreements and how they pertain to employee benefits

Instrumental in restructuring an American Insurance contract to match Canadian Laws & Regulations.

 

In conjunction with, assistance in the set-up of the Vancouver Canadian operation of a major insurance company

Directed the Kelowna office of a large insurance company and managed the block of group business

Brokering within Kelowna since 1993
Education, Association Memberships and Charities:
Level I & II licence in Life, Accident & Sickness Insurance

Certified Health Insurance Specialist (CHS)

Continuous education is an integral part of my operation.

Working towards my Chartered Financial Planner's designation (CFP)

Active member in the Human Resource Management Association (HRMA)

Karis Support Society, assisting both the families and the Society at Christmas time and throughout the year

New Opportunities for Women, bringing in women in business to show their clients business opportunities and

Big Brothers and Big Sisters school mentoring

Member of the Business Networking International (BNI)
Now offering more value and service to our clients through an exclusive partnership!
Sandy McAllister
Lifestyle & Income Protection
As a Broker, Sandy has access to all the carriers to find you the best plan, at the right price. Her background will keep your plan affordable & sustainable and deliver value driven service.
Phone: 250-808-7943
Email: [email protected]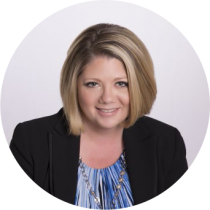 Advantages
An excellent complement to your group insurance coverage
Tax Free benefit to maintain your lifestyle, cover debts and ensure stability for the family
When was the last time you reviewed your lifestyle & income protection?
We will show you how we can make a difference in your financial future.