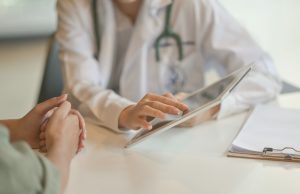 If you don't know what this is, you are one of the lucky ones.  For those of you who do know what this is or are navigating the ever changing world of health care, I hope this Blog will help.
"Flash glucose monitoring allows you to conveniently check your glucose with a painless,5 one-second scan of the FreeStyle Libre sensor using your phone instead of finger pricks!‡§"
This device can help diabetics better manage their insulin throughout the day without becoming a pin cushion.  However, not every insurance company has the same coverage for these devices.  Some will cover it if you have Type 1 Diabetes and others will cover only if you are insulin dependent.
When I asked the different insurance companies on their reimbursement, they were able to provide me some guidelines.  However, they need a Doctor's note, DIN number and a diagnosis before they can confirm their coverage.
Recently I learnt that not all Type 2 diabetes is due to lifestyle choices.  Diabetes is an illness that is unique to each individual who receives this diagnosis.
When you are working with a Broker to put a benefit plan together for you employees, understanding the fine print can be very important.
What are you trying to achieve with the employee benefit program, is a good place to start?
If you would like to work with a Broker who can help your employees navigate the waters of this illness, please contact Glendinning Insurance Services at (250) 764-0142.
we are your Trusted Advocates